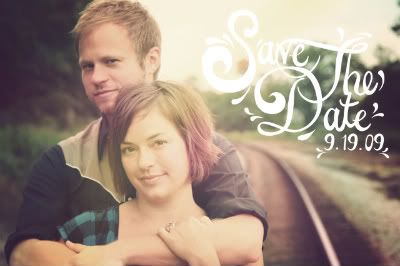 So, if you're here, you already know that we're getting married. Hopefully, you've received your 'Save The Date' and you've already written it in on your calendars in permanent marker.
SEPTEMBER 19, 2009!
We are gettin' hitched, tying the knot, making it legal...
We'd really LOVE for you to be there to share in our joy and help us celebrate.